Alabaster Lipped Vase (White)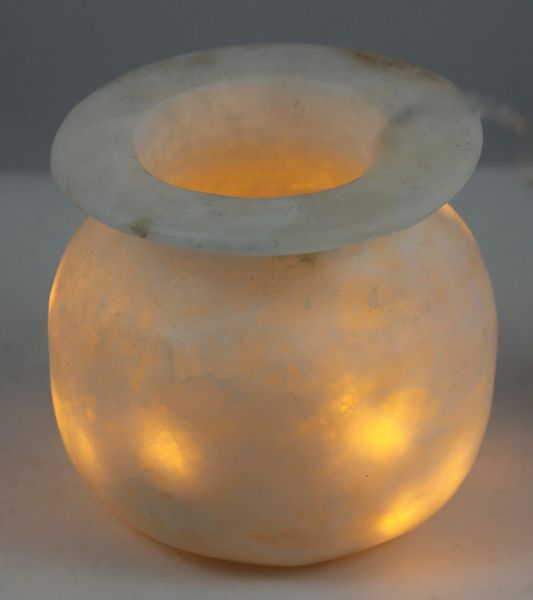 Alabaster Lipped Vase (White)
A very cute round and lipped alabaster vase, just like the ones they would have used to store cosmetics and creams in ancient Egypt.
The delicate alabaster creates a soft glow when lit, (we have used fairy lights but you could use en electric tea light just as well) We love this little vase handpicked especially for you.
This vase 3.5' across and 3.5" high.