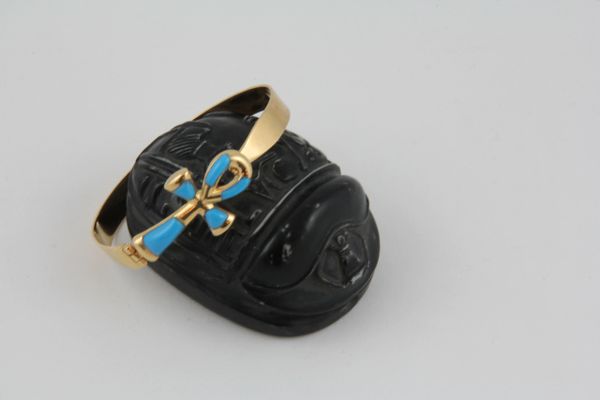 Ankh Bangle Bracelet
This glorious Ankh Bangle Bracelet will add colour and style to any occasion or outfit,whichever of our available options you choose. The Ankh or Key Of Life is such a well known symbol of Ancient Egypt. It is the symbol of long life and rebirth when worn it can be a powerful amulet or just a very pretty bangle.
We all know how difficult some bracelets can be to fasten, so we have designed this one with an easy open clasp at the top of the Ankh to make wearing this piece a true pleasure.

The Ankh Bangle Bracelet is made from Sliver and available in Gold Plated inlaid with Turquoise, Gold Plated with Turquoise, Lapis Lazuli and Carnelian or Sliver inlaid with Turquoise, Lapis Lazuli and Carnelian.
We hope you love this as much as we do.