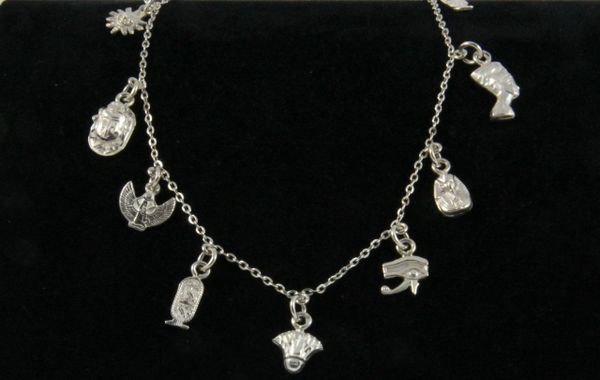 Egyptian Charm Bracelet
This delicate silver charm bracelet is very pretty when worn. The silver shimmers and flashes in the light as you move. The bracelet has 9 charms each one a miniature of our other jewellery.
The bracelet is 26.5cm long and each charm is approx 1cm in size.