Egyptian Treasures Spiritual Ankh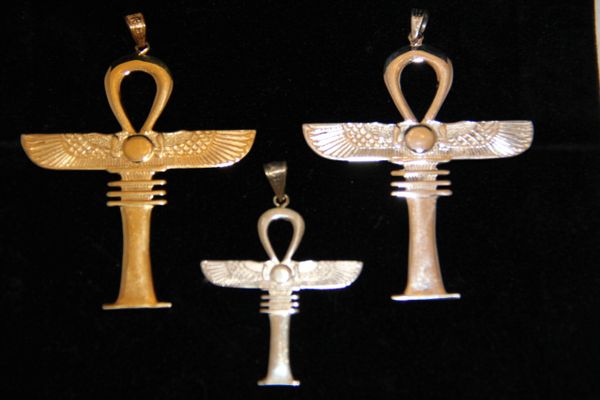 Egyptian Treasures Spiritual Ankh
One of our own designs the Egyptian Treasures Spiritual Ankh brings together symbols of Egypt in one stunning simple pendant.   The Egyptian Treasures Ankh combines the Djed Pillar or Spine of Osiris, Wings of Isis, Snakes of Truth, and Solar Disk to create this simple yet intricate pendant.
The Djed Pillar is a symbol of strength,stability and grounding is the base of our Ankh, the wings of Isis stretch out to provide protection for the wearer whilst the snakes of truth are found on either side of the solar disk.
A great amulet to help the wearer feel connected to the earth, a sense of protection and the guiding light of the sun.
Choose from our standard Egyptian Treasures Ankh in Gold Plated or Sliver, or the smaller size in silver.