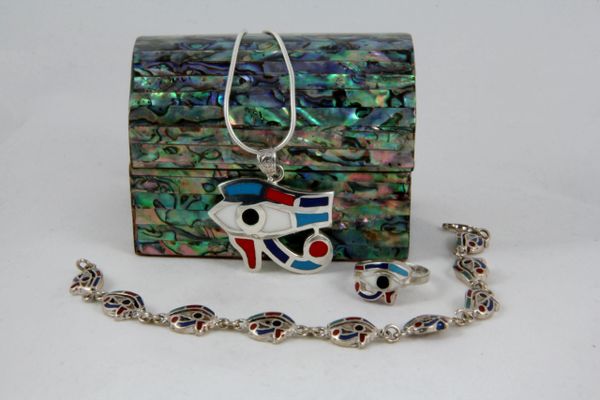 Eye Of Horus Bracelet
The Eye of Horus Bracelet is made nine individual links and totals 19cm in length. It is shown in the picture with a matching ring and pendant from our range.
The bracelet is made of silver inset with turquoise, lapis lazuli and carnelian. The Eye of Horus was used to ward off evil and provide protection for the wearer.