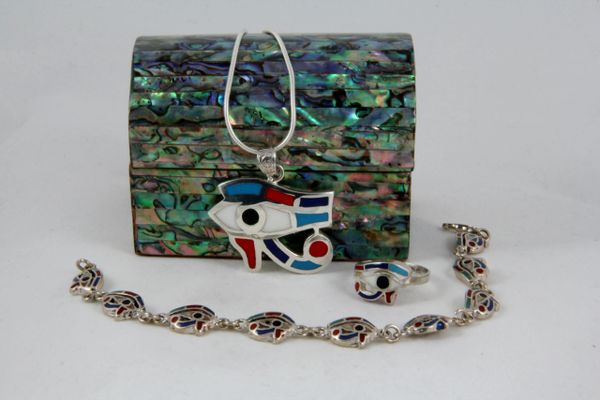 Eye of Horus Pendant
This is our largest Eye Of Horus Pendant in the range. It is available in three options, Silver Multi, Gold Multi and Silver Turquoise.
The Eye of Horus was used to symbolise sacrifice, healing, restoration and protection. It is said to ward off evil and is well known in many cultures around the world.
Our pendant is 3.5cm wide and 3.5cm tall.