Egyptian Treasures Hathor Priestess Ceremonial Mirror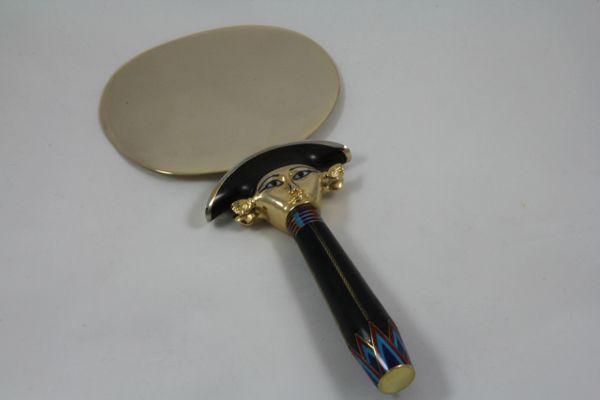 Egyptian Treasures Hathor Priestess Ceremonial Mirror
The Priestesses of Hathor used these hand held mirrors during ceremonies and festivals. The Priestesses would play instruments, dance and sing in processions and temple ceremonies. The Mirrors were used during dances to reflect sun and candle light with dramatic effect.
The handle is made of wood with the face of Hathor at the top and the disk or mirror is plated in gold. This is a replica of a 12th Century ceremonial mirror found.
The ceremonial mirror 30cm high and 15cm wide. It is not designed to be used as a hand mirror for make up etc.