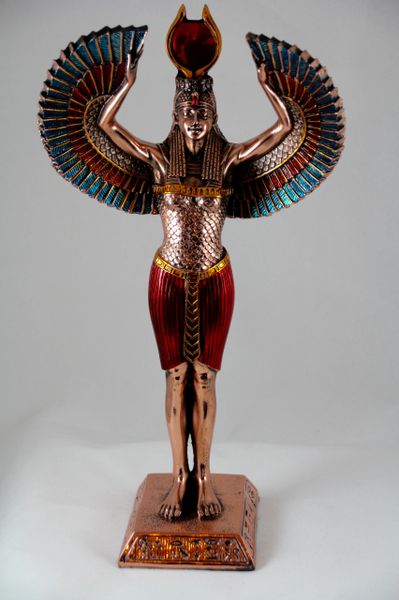 Isis Goddess Statue
An impressive statue of the Goddess Isis in a brass effect finish with gorgeous colourful touches. This statue looks amazing and would make a great addition to any room.
Isis is the mother goddess offering protection and love to all who ask for it.
She stands 7" wide, 4' deep and 14" tall.