Oil Burner Twisted Handle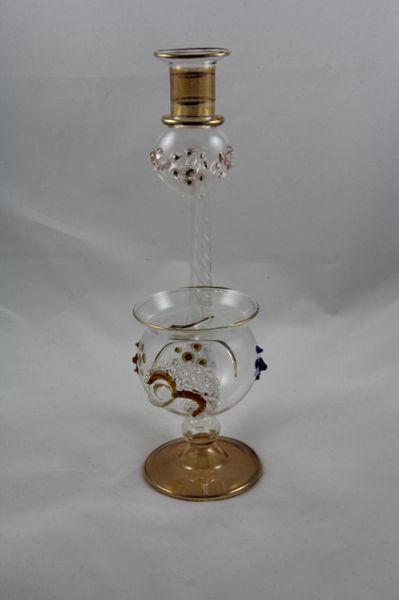 Oil Burner Twisted Handle
These are individual handmade Egyptian glass Oil Burners to diffuse the scent of essential oils into your home. They are so pretty to look at as a decoration or to bring your favourite scent to your home.
The Oil Burners are all handmade and the decoration is individual; the pictures you see are of the actual burner you will receive. The Oil Burners stand approx 24 cm high.
Using An Oil Burner - put some water and a few drops of oil essential oil in to the well/reservoir at the top of the burner. Insert a tea light in the holder below and light.
Remember - Don't let your well/reservoir burn dry - it is possible that the well/reservoir could crack. When the water has evaporated put the candle out.
- Never leave the oil burner unattended when in operation

- Make sure there is nothing flammable in the vicinity where it is burning

- Never leave it anywhere it can be reached by a child

- Follow simple candle safety rules