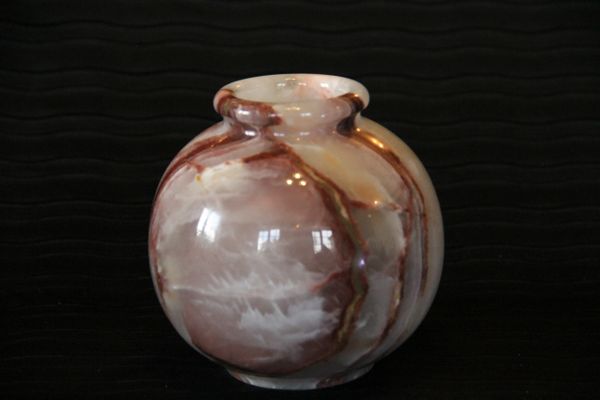 Onyx Vase (purple)
A gorgeous onyx vase with real depth to the pattern and colours. This highly polished vase would make a great conversation piece in any home.
The size and shape of the vase make it so nice to hold.
the vase is approx 12cm wide by 13cm tall.