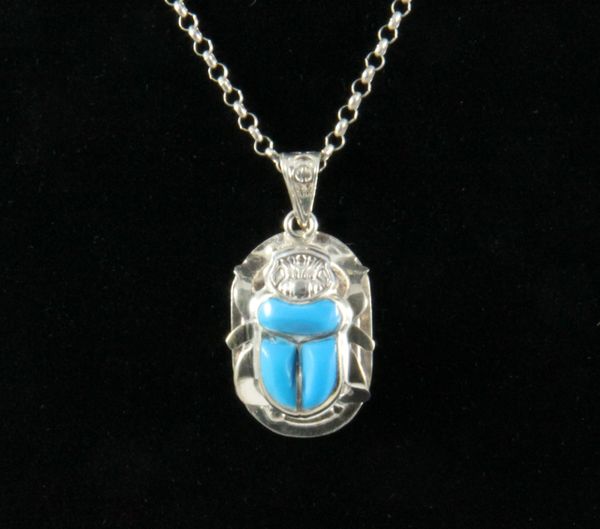 Egyptian Scarab Pendant
Stunning scarab pendant copy of the ancient style worn in Egypt. Our scarab pendant comes in a choice of gold and lapis lazuli or sliver and turquoise. This pendant has fine detail as you can see from the pictures and also features the scarab design on the back of the pendant. The scarab was worn and used as an amulet to bring people protection, regeneration and strength. It is also a symbol of good luck. Why not invest in a scarab of your own.
At 3.5cm tall by approx 2cm wide this Scarab Pendant is big enough to be seen without being too much .
(The chain pictured is not included).