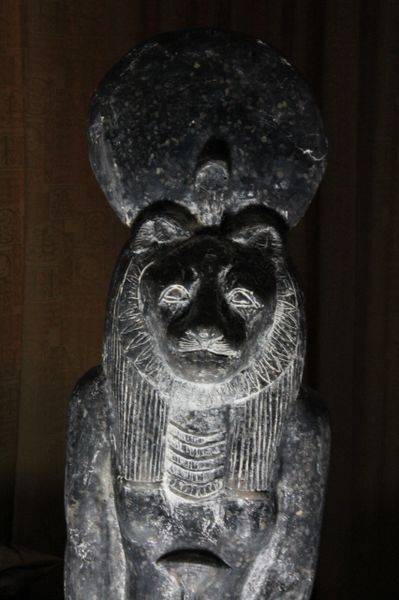 Sekhmet Karnak Statue
This stunning limited edition statue of the Goddess Sekhmet brings to life the amazing presence that can be found in many of the Egyptian Statues. This Sekhmet statue is a replica of those statues found in Karnak Temple.
The Goddess Sekhmet was originally vengeful being sent to earth to punish mankind. In later years she became a Goddess of Energy and Healing. When you are in the presence of this statue you can understand the power and energy of ancient Egyptian art.
Sekhmet is 87cm tall, 18cm wide and 28cm deep.