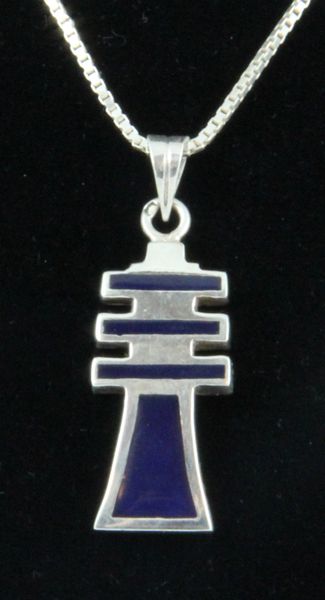 Spine of Osiris Pendant
The design of this pendant is so simple it's stunning. The Spine of Osiris is an amulet to bring stability and strength to the wearer. It is available in turquoise or lapis lazuli, both of which are colours of the Pharoah's.
This pendant is a maximum 1.5cm wide and 4cm tall. The chain pictured is not included.