Egyptian Treasures Winged Scarab Bracelet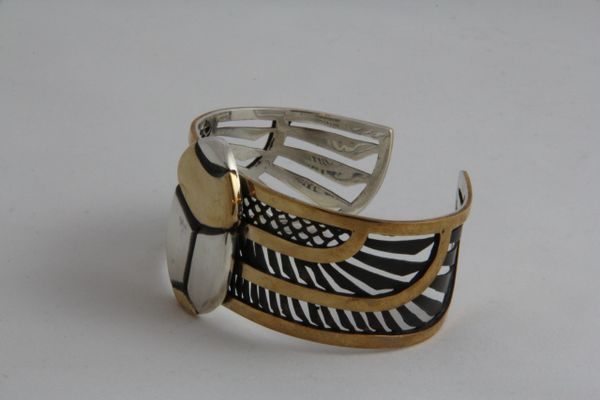 Egyptian Treasures Winged Scarab Bracelet
This winged scarab bracelet is one of our own handmade designs and completely exclusive to Egyptian Treasures. The central scarab is made of silver with gold plated accent and the wings are silver and gold plate. We have darkened the "feathers" of the wings to give this bracelet a very special presence. Our winged scarab bracelet hugs the wrist with it's wings holding on to the wearer as thought it is alive.
Why not match this with the gorgeous Scarab Pendant to make a real statement.
This is a very limited edition piece handmade to order. Once you feel the weight and workmanship you'll really appreciate the quality and design of this amazing bracelet.