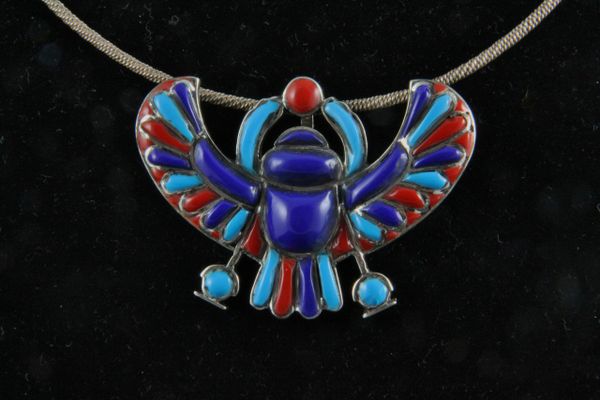 Winged Scarab Pendant
A winged scarab that is one of a kind. This larger winged scarab brings together the colours of the Pharaohs to beautiful effect. Lapis Lazuli, Turquoise and carnelian are held within a Sliver frame. The winged scarab holds a sun disk, whilst being given the tail and feet of Horus (the Falcon God). A fabulous pendant or amazing amulet for anybody to wear.
At max 7cm wide and 5cm tall this scarab is a real statement.
(Rope chain not included)